About Event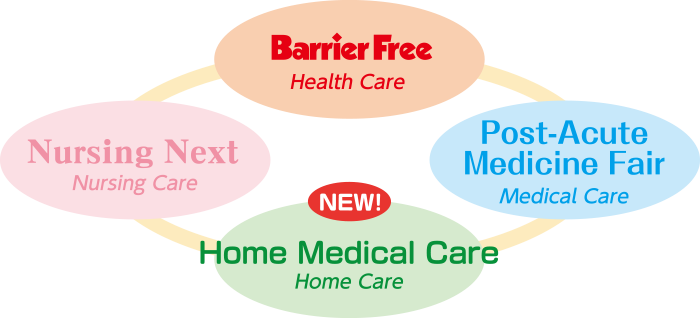 Only Exhibition for Health Care / Nursing Care / Geriatric Medical Care in Japan
"BARRIER FREE / Post-Acute Medicine Fair / Nursing Next" has been expanding its scale and leading the healthcare industry as one of the largest exhibition in Japan.
In 2018, the new exhibition, "Home Medical Care" for people involved in home care has been newly established!
Get a Foothold for Success in the Japanese Market
The secretariat will introduce you Japanese dealers, retailers and manufacturers on the site.
If you wish to meet them, please contact the secretariat.
We'll send you details later.
Invitation of Important Japanese Buyers & Manufacturers
100+ Professional Business Seminars
Public Relation Activities by 750,000 Leaflets